Acting Hope's Story
Ingrid Burger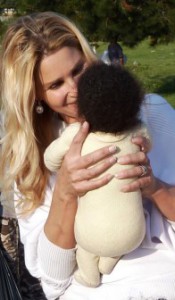 Founder of Acting Hope NPO 131-510
ACTING HOPE Life Skills Drama
In 1999 I left to work in the UK and whilst there, specialized further in Special Needs through the Helen Arkell Dyslexic Centre. I worked at an amazing school in London, which specifically catered for children with learning difficulties, and it was whilst working here, that I started discovering the extreme advantages of using Drama as a therapy medium in their lives.
Throughout my years of teaching, I have seen lots of heartache in children, and it was an absolute revelation to discover something that could help them work through those problems and improve their well being.
Children coping with difficulties and differences to other children, coming out of broken homes and surviving abusive situations, find Drama role playing and improvisations very therapeutic and healing.
"Drama therapy is a different form of therapy. Drama therapy concentrates on play and improvising.  Children make more progress using drama therapy. Through the use of role-play and other such improvisational skills and fun activities, children are allowed to explore their feelings in a safe environment."
Through Acting Hope Drama, children with various backgrounds try and use techniques of Drama to empower them for situations they might encounter in their lives. This has proven to be extremely successful and the children thrive and grow emotionally stronger.
Drama is my talent which I can use to impact on the lives of others…
Out of this, Hope Journey International was born…giving all women and youth an opportunity to discover their own talents, their purpose, and create other sustainable projects that can impact on more communities as Acting Hope Drama has made.